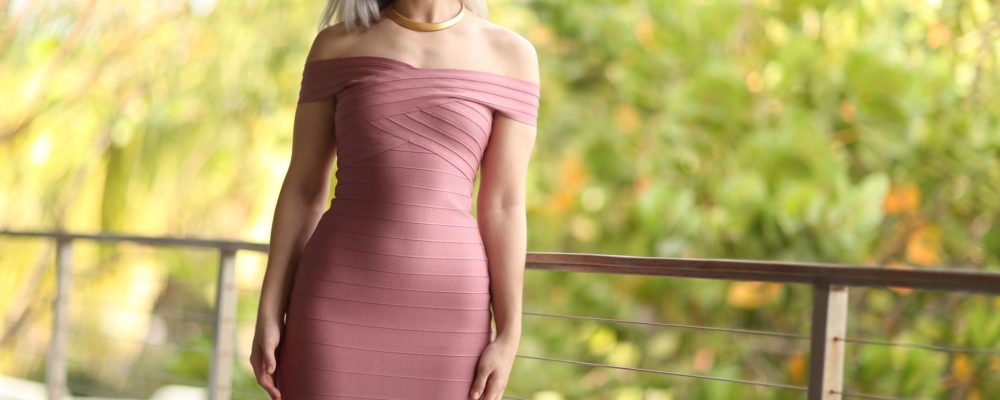 Ever since I was a kid, I've loved to play dress-up and. Even before I really knew what I was doing. It all started with my friends and I putting on photoshoots with thrifted clothing, a digital camera, and a bunch of free time. We'd take turns serving as model and photographer, in strange and unexpected places— under the bridge, on an iron stairwell, the best we could find in a South Florida suburb. Those were the good times.
These days, my approach to taking pictures is a little different.
For one thing, I'm much more focused now on creating high-quality fashion and beauty content for this blog. In the past it was all unplanned and without direction, photoshoots were just a creative outlet.
Years ago, I primarily used Model Mayhem to identify photographers to collaborate with. Some people thought it was weird to find strangers online to meet for photoshoots, but finding the right people to work with was never a problem. I was just going with the flow and some of those meetings resulted in great friendships that I still have today.
I must say, these days the Model Mayhem community has really gone downhill, and I don't recommend aspiring models use it too heavily, but I  do still have an active account. Indeed, every time I think I might want to delete it, someone with great talent comes along and changes my mind. Like recently, I was contacted by professional Chicago-based portrait photographer Alex Goykhman for a last-minute photoshoot. He had a little bit of time and a suite at the SLS Hotel for us to shoot… and I had been waiting eagerly to photograph this gorgeous little off-shoulder number I found on Amazon.
Now let me just say, I've shot at hotels before. They're usually well-decorated and provide a great backdrop for an editorial, plus a hotel room allows for privacy; tucked away from the prying eyes of passers-by. That's what I expected anyway, but it went a little differently this time.
It was 5 o'clock on a Saturday and there was a Hyde Beach pool party in full swing, we met up by the giant metal rubber ducky. I helped myself to some citrus water before following him up to his hotel room on the second floor. When we arrived, I beheld the entire living room drenched in sunlight, it was opened up to the balcony which was directly overlooking the party outside. I stepped on the balcony and looked down as fog machines blasted smoke to the pulse of the music and party people raged hard. It was a pretty cool perspective from where I stood.
At first I was concerned about the party-goers showing up in the background of our shots. After a quick scroll through the viewfinder, however, I could see that he was shooting at such an angle that the party going on downstairs was completely undetectable. It wasn't as easy to pose and appear serene knowing what kind of excitement was down at the pool, or knowing that curious crowd-goers were occasionally peering up at me, but it definitely made for a more thrilling photoshoot than usual.
He only had limited free time during his trip to Miami, but that was OK because we had these shots within 30 minutes. Gotta love working with an expert.
I was thankful for the opportunity to shoot this adorable off-shoulder bodycon dress I had originally bought for Valentine's Day. I've been dying to tell you about this Amazon retailer called "Meilun" that makes this dress and a bunch of cute bandage dresses just like it. This one was made with a thick, high-quality Rayon Spandex and Nylon blend and it is SO figure-flattering. The best part? It's amazingly affordable, all the Meilun dresses are usually less than $6o.
I would like to take this opportunity to clearly state that I am not compensated to promote Amazon or it's retailer, so everything mentioned here is 100% genuine. In fact, I have done my due diligence and so far have not found any more information on this retailer that goes by "Meilun." I'd love to know whether they manufacture their own products or whether they're sourcing them from elsewhere, if anyone knows. In any case, this blush pink bandage dress was a risky online purchase, but it ended up being everything I hoped for. I'm not in the *best* shape of my life, but this dress hugs every curve. The cut is classy and the color is gorgeous, identical to the vendor's photos. I love it so much, I even bought a different Meilun dress in black too! Sometimes online bargain-hunting pays off, and sometimes, so does just going with the flow.
– Photos by Goykphoto –
---
Wearing: Meilun Women's Rayon Bandage Bodycon Dress | Calvin Klein Black Ankle Strap Heels (similar)