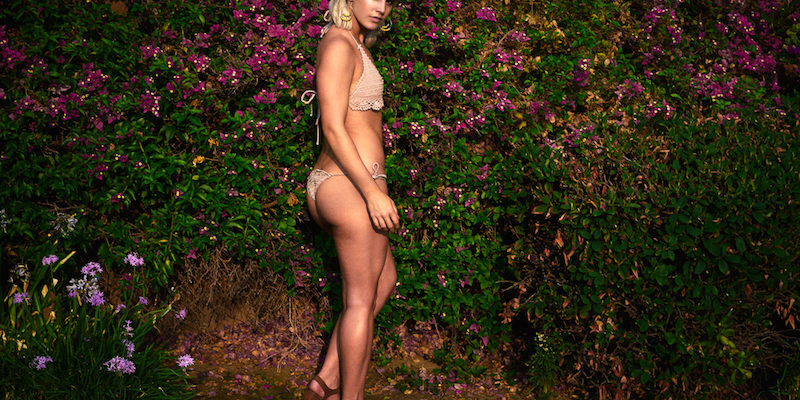 There he was: tall, dark, and handsome with 2 tickets to a great escape. They needed to disappear, that's about the extent of what they had in common. Traded in her old aspirations for the adventure of a lifetime, for better or for worse; life on the run.
So they closed their accounts, paid their dues, and spun out. They were going to keep getting away with it in some other town. The highway beckoned to Savannah, the French Quarter, The Alamo, the Grand Canyon, perhaps Vegas.
She had never been.
They spent the summer in a too-small studio with sunlight streaming between the cracks in the bamboo blinds. Tangerines grew in the front yard while roses grew out back. She woke up each day to salty hair and sand in the bed.
And whether it be the languid calls of the Mourning Dove or the sounds of a single car driving beyond the thick of trees surrounding their house, they'd find some kind of magic basking in the peace and quiet that only morning could afford them.
She'd grown to live and die for morning moments like these, dream-like, here with him. For as long as they gaze at one another, time would slow to a crawl and she could breathe. A strip of light crosses his iris and for that instant, she can see every detailed nuance of their coloring. A black outer ring, gold flecks, and hunter green towards the center.
It couldn't last.
Summer was coming to an end. She's getting dark circles under her eyes and he's got burns on the tips of his fingers. They hadn't talked about it since they made their getaway. All their conversations centered around food, drink, and pleasure.
Ignorance has been bliss.
If one of them sobered up and came to terms with what they'd done, it might shatter this gorgeous hallucination.
She wouldn't let it be her. What's done is done.
Sensing the restlessness in her silence, he smiles and whispers "Don't worry darkling." And that's all it took. With one final gasp of summer, she was buzzing all over again, loving him more than herself, guiltless, free.
– Photos by Sweet California Light –
---
Wearing:
---
DISCLOSURE: I sometimes get free stuff so I can provide an honest review for you all. This post includes free product from LIVE! All opinions are my own. Please click here to learn more about sponsored posts.