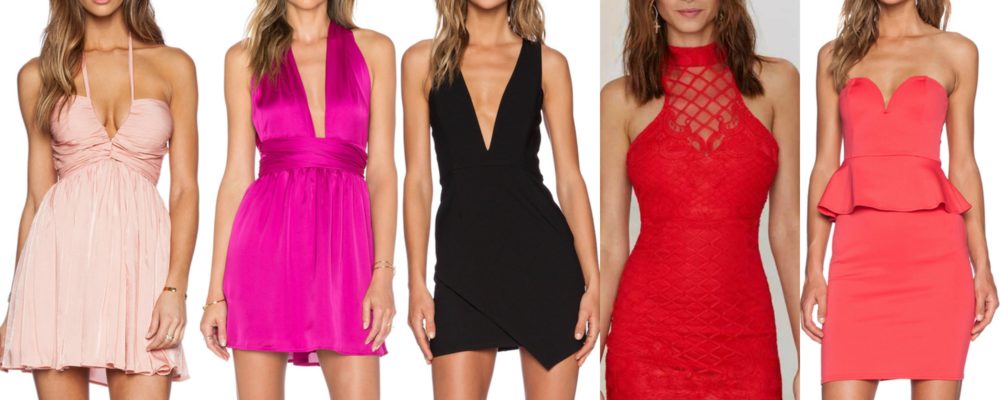 Whether you're in a happily committed relationship or making plans with your latest fling, you'll definitely want to look your absolute best for your date this Valentine's Day. Something skimpy, something red, something lace to knock him dead!
Find our what the color of your Valentine's Day dress is telling your date and get inspired with 5 affordable dresses ideal for your upcoming Valentine's Day date:
You can't go wrong with a Little Black Dress (LBD) for any date night. Black is a power color: it evokes mystery and sophistication for observers. It flatters all skin tones, hair colors, and makes the perfect backdrop for a loud statement accessory. For Valentine's Day, consider adding a pop of red in your shoes, clutch, or make-up.
A sexy Little Black Dress should be a staple in every girl's wardrobe, not to mention it's the ultimate cheat code for the fashionably-challenged.