Fit Fashion – LIVE! Brazilian Activewear Review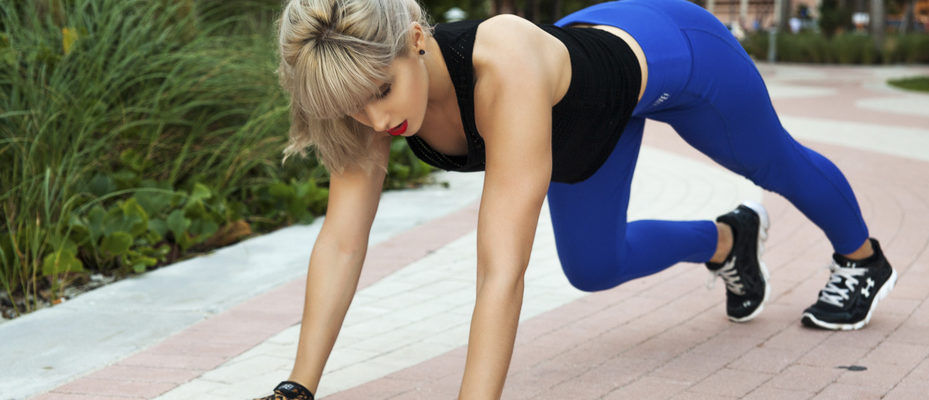 Dynamic and freshly, LIVE! activewear and fitness apparel is the latest fantastic addition to Lincoln Road's world-famous shop-til-you-drop scene.
With thriving boutiques already peppered throughout their home country of Brazil, we Miami locals should count ourselves lucky that they chose our own backyard to open their very first store in the United States.
Not to be lost in the crowded fitness apparel market, LIVE! stands out with a commitment to fans worldwide to deliver a technological and resistant fabric and also to develop their products with style and design that celebrates all aspects of feminine beauty.
The Lincoln Road storefront was decked floor-to-ceiling with leggings, sports bras, workout shorts, active tanks, and all other kinds of activewear… so naturally I left the shop with a giant bag of fitness gear including workout tights, a loose breathable tank, and the cutest leopard print lycra gloves.
See how I styled them below:
My + Perform Tights provide all the comfort of yoga leggings with the added support of athletic wear.
I'm pictured here wearing a size medium in a particularly energizing shade of blue. There's even an inner pocket to hold your iPhone— luxueux, non?
The New Fresh Tank in Black is almost like a jersey top in that it has many tiny holes (enough that I don't feel comfortable without a bra or something underneath.)
It's light and breathable design lends itself to an active lifestyle, whether you're in the gym (or not!)
And finally, the Leopard Print Lycra LIVE! Gloves are possibly the greatest product I didn't know I needed.
Whether I'm sharing workout equipment at a gym or exercising outdoors, the lycra workout gloves protect the delicate skin on my hands so I can get down and dirty without holding back.
Photography by Cynthia Ottuso
---
Great news for readers like you: Get 20% off your order from shoplve.com with promo code ROSE20
---
DISCLOSURE: I sometimes get free stuff so I can provide an honest review for you all. This post includes free product from LIVE! All opinions are my own. Please click here to learn more about sponsored posts.