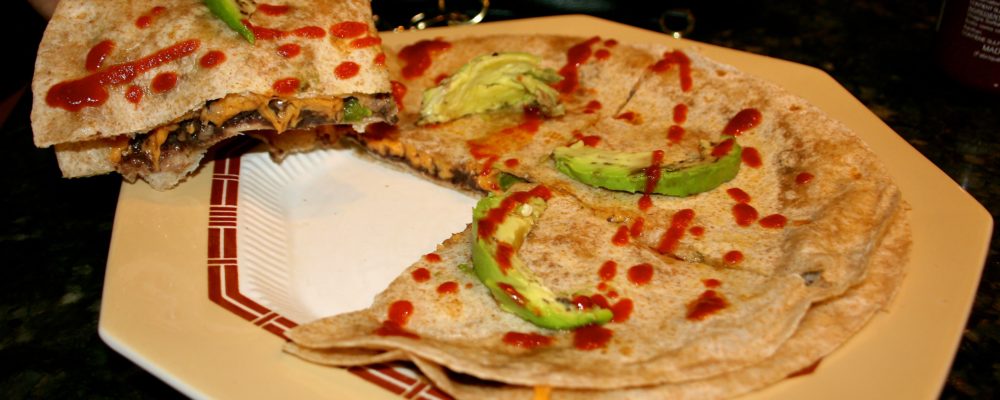 Recipe: Vegan Black Bean and Jalapeño Quesadillas made with Daiya Cheddar-Style Shreds
I'm trying something a little different for this blog post. I'm a firm believer that you are what you eat, which is why when I do cook, I like to make dishes that are as nutritious as they are delicious. With that being said, I don't cook nearly as much as I would like to. I guess on some level I'm hoping that holding myself accountable to sharing on this blog will motivate me to cook more frequently. I strive to live a healthy lifestyle, and thus you may find that most of my recipes are made with alternative ingredients which fore-go dairy, animal protein, added sugars, and salt. The star of tonight's recipe is Daiya Cheddar-Style Shreds.
I discovered this product when I first tried 'the vegan thing.' What I love about Daiya is that they offer a totally dairy-free cheese alternative that actually tastes great! Since I've been lactose-intolerant since childhood, I try to limit my dairy consumption– easier said than done when you're a cheese lover like myself. The great thing about this product is that the texture is not all that different from real cheese. With Daiya, you can still achieve the same gooey and melty texture you love about cheese without upsetting a lactose-intolerant stomach. They also offer Mozzarella and Pepperjack Shreds as well as an array of other dairy alternative products, but the cheddar shreds are still my favorite.
Ingredients:
2 tbsp coconut oil/extra-virgin olive oil
1 jalapeno, chopped
1 red onion, diced
1 avocado, sliced
1 can of black beans
1 bag of Daiya cheddar style shreds
2 whole wheat tortillas
Steps: