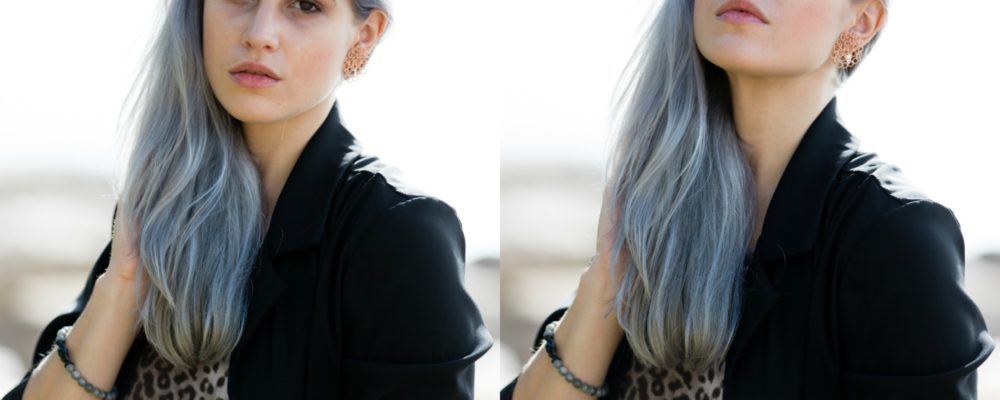 Indulge with me as I open a mysterious treasure from Lucifer Vir Honestus wrapped in a leather sack and sealed with a decadent chocolate ribbon.
Inside, I found an unassuming wristlet made of polished labradorite beads and a wicked skull carved from 925 black matte silver. This was the party favor bestowed on me at the grand opening of the new Lucifer Vir Honestus boutique located in the Ritz-Carlton Coconut Grove.
While I was there, I got to try on priceless one-of-a-kind adornments designed by creator Luna Scamuzzi. The Lucifer Vir Honestus rings are particularly decadent, with huge raw cuts of precious stones and finger armor made of the finest gold and silver.
It's no surprise that rings are Luna's favorite pieces of jewelry to design.
Polished jade and solid carved turquoise bring lively color to an otherwise eerie mix of gems and metals.
Even the Wall Street Journal took note of this brand in 2010, long before the company opened it's doors here in Miami.
Displaying shiny black accents, skulls, and carvings of nature's various beasts, the new Lucifer Vir Honestus showroom is a baroque treasure trove tucked in the Ritz-Carlton hotel lobby.
As a strange child that eventually became an off-kilter adult, I can appreciate the mood created by Lucifer Vir Honestus in a way that is almost nostalgic.
Lucifer Vir Honestus is not your average, one-size-fits-all, commercially pretty jewelry brand. Meticulously crafted in the fashion capital of the world and unmistakably gothic in inspiration, these jewels derive romance from the dark side of human nature— and that's probably what captivates me the most.
Featured: 925 Black Matte Silver Skull Bracelet with Labradorite (similar)
---
DISCLOSURE: I sometimes get free stuff so I can provide an honest review for you all. This post includes free product from Lucifer Vir Honest. All opinions are my own. Please click here to learn more about sponsored posts.